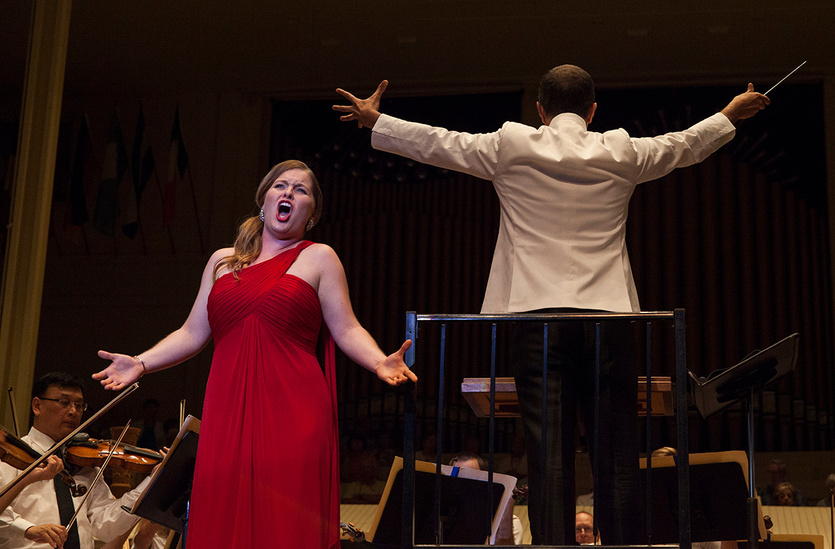 Soprano Abigail Rethwisch sings "Was I not a little blade of grass?" from Tchaikivsky's "Seven Romances" as conductor Rossen Milanov leads the Chautauqua Symphony Orchestra during the Into the Music Series No. 2: "Total Tchaikovsky" concert on July 26, 2016, in the Amphitheater. Rethwisch had to restart her performance of the piece because she was interrupted by the fire alarm from the Chautauqua Fire Department.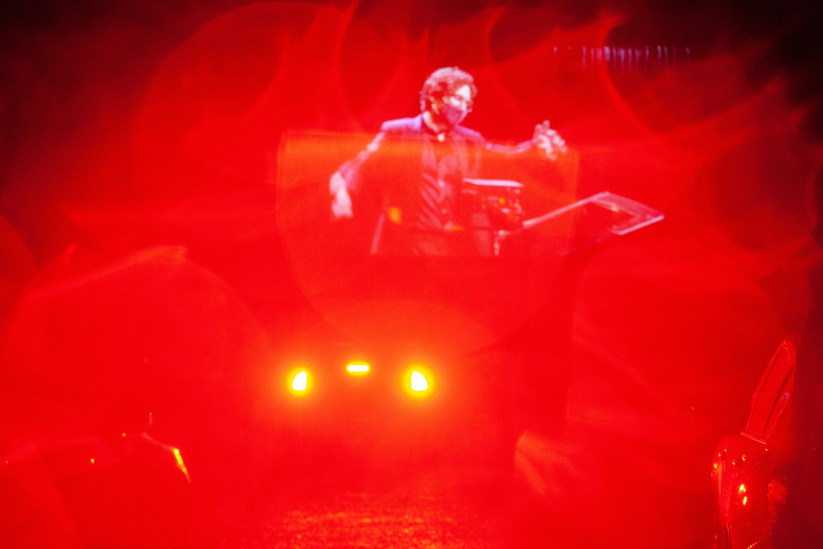 Heavy rain hits during a screening of the Louisville Orchestra's Stravinsky concert on October 29, 2020, at the Sauerbeck Family Drive-In.
Actress Kathryn Metzger, who plays Catherine Givings in the Chautauqua Theater Company's production of "In the Next Room (or the vibrator play)," peeks out of the changing room in the costume shop of Brawdy Theater Studios before her quick change rehearsal on June 27, 2016.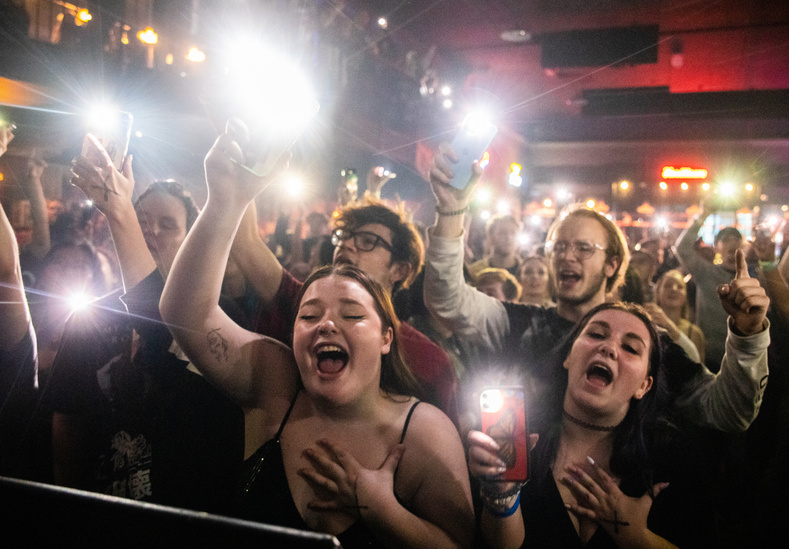 Audience members sing Owl City's "Fireflies" at Emo Nite on Saturday, Nov. 20, at Headliners.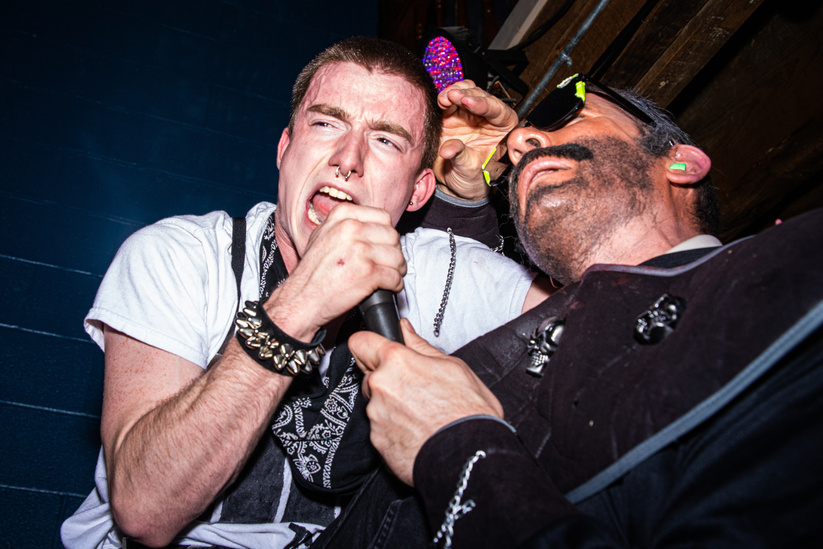 A Belushi Speed Ball fan sings as Señor Diablo (Beau Kaelin), the band's manager and frequent videographer, holds the mic on April 1, 2022, at the Flamingo Lounge.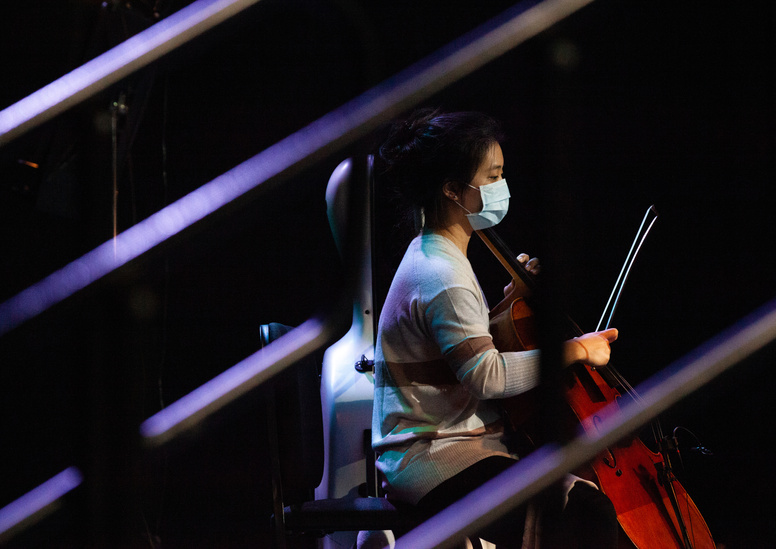 Cellist Lindy Tsai rehearses at Old Forester's Paristown Hall on November 7, 2020.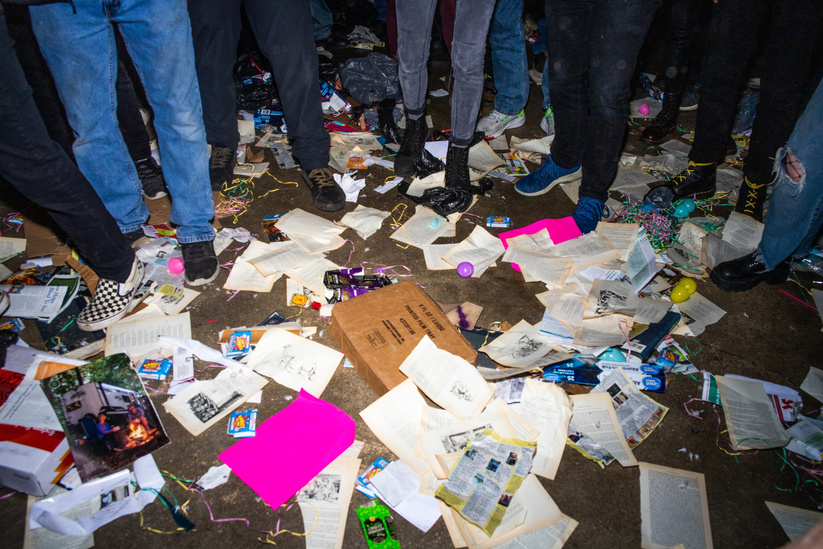 Trash litters the floor at the April 1 Belushi Speed Ball show at the Flamingo Lounge.
Guy Thorne performs "Here," with music by Tan Dun and choreographed by Garth Fagan, with Garth Fagan Dance at 8:15 P.M. on Wednesday, August 24, 2016, in the Amphitheater.
Members of the Simmons College of Kentucky Marching band wait to play at a campaign watch party for Democratic candidates on Nov. 8, 2022, at the Galt House.
Houndmouth vocalist/guitarist Matt Myers performs on November 24, 2021, at Old Forester's Paristown Hall.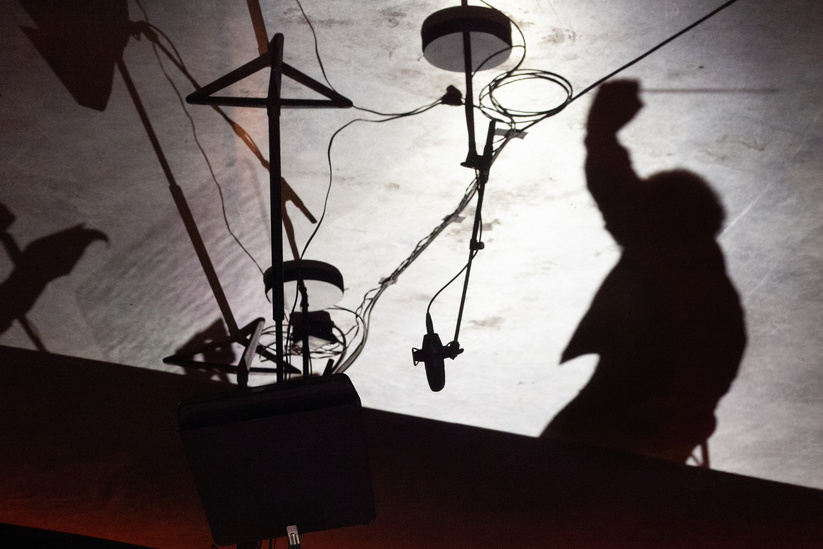 Teddy Abrams, in silhouette, conducts the Louisville Orchestra during a dress rehearsal on October 24, 2020, inside Old Forester's Paristown Hall.
Wyatt Garber raises the "horns" after a mosh pit disperses at No Comply 2 on July 23, 2022, at the David Armstrong Extreme Park.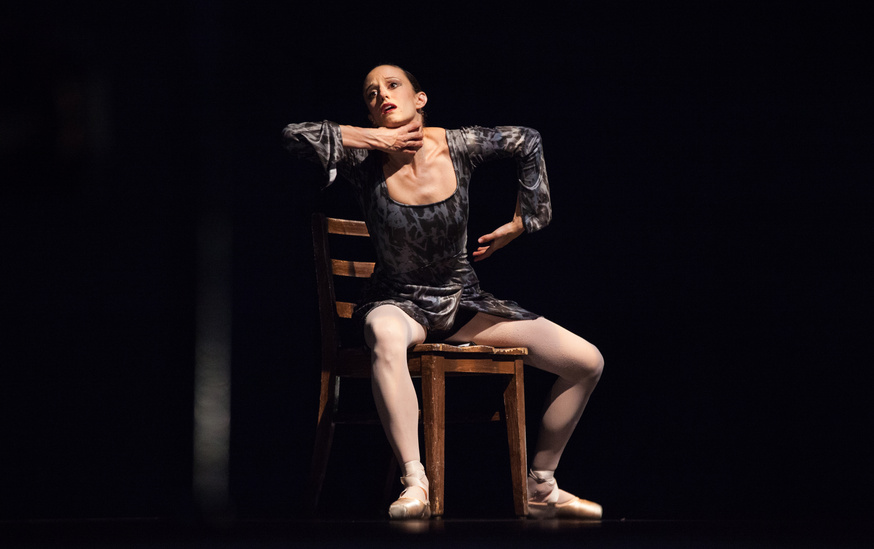 Alessandra Ball James performs in Mark Diamond's piece "Reflections (of a Life)" at 8:15 P.M. on Friday, August 12, 2016, in the Amphitheater.
Fans at the Knocked Loose show on Dec. 3, 2021, at Mercury Ballroom.
A mosh pit in JPEGMAFIA's Forecastle crowd gets hyped on May 29, 2022, at Waterfront Park.
Muse frontman Matt Bellamy plays a private show as part of the Jim Beam Welcome Sessions on Oct. 8, 2022, at the James B. Beam Distilling Co. in Clermont, Kentucky.