WTF happened this summer?

WTF happened this summer!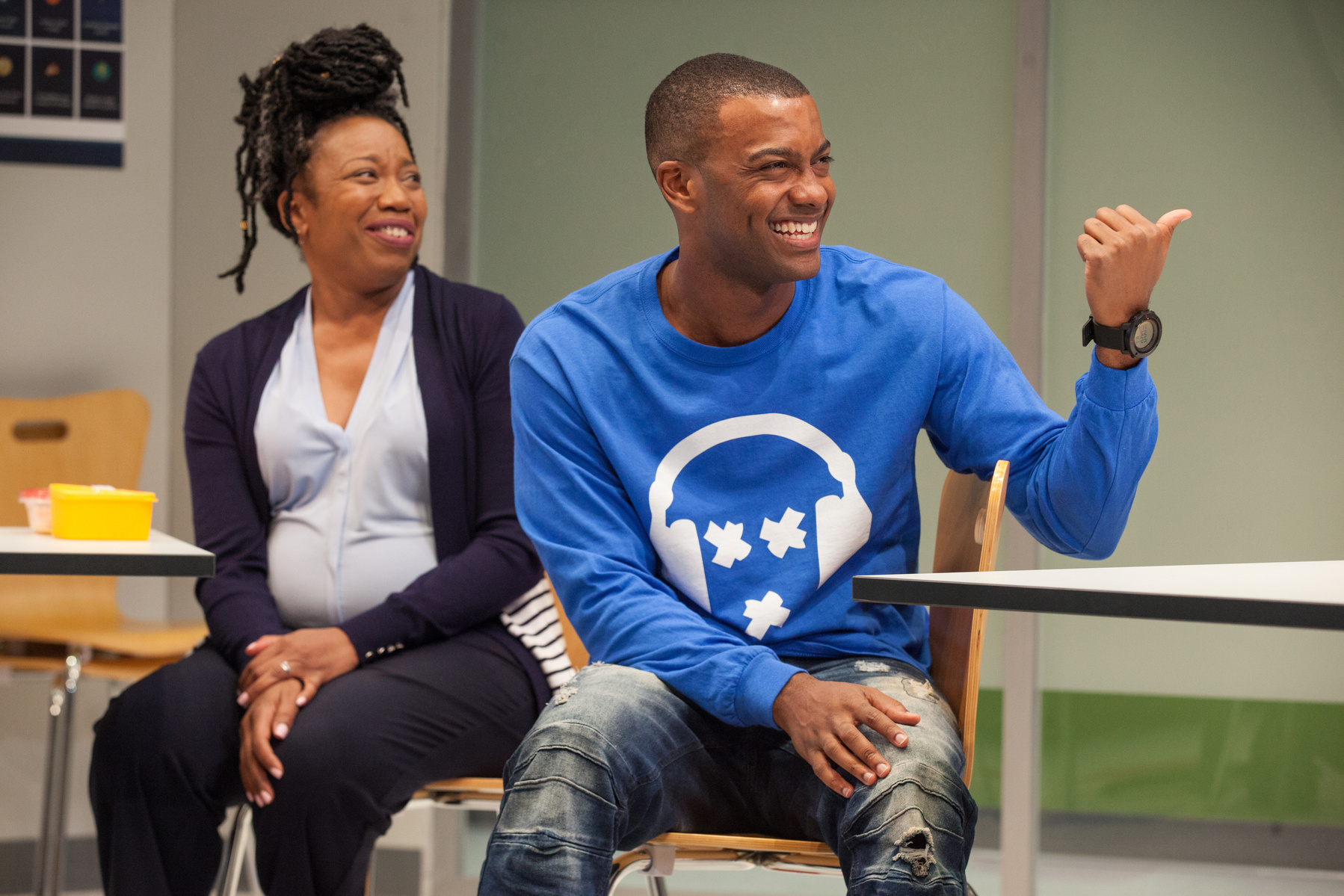 This summer, I worked as the Company Photographer at Williamstown Theatre Festival. I had actually wanted to work at Williamstown for a long time before this: back in 2015, an actor I worked with at New Century Theatre referred me to the work of a New England photographer, T. Charles Erickson, who had worked at WTF a few years prior. Turns out, this guy has also had a multiple-decade career as a theatre photographer, including a job as the photographer of Newsies on Broadway, so of course my curiosity was piqued. Not to mention, Tony-winning photographer Joan Marcus, whose work I've been following for even longer, worked here in 2007, as I learned, so I figured out quickly that this was clearly the place to be for anyone who was serious about theatre photography. The timing wasn't right in working here before (as in, I didn't even apply until this year, once my freelance career had gotten to its highest point and I had been through a variety of photography internships), but I knew very soon that I was in the right place.
In only seven weeks, I achieved one of my longstanding personal goals – to be published in The New York Times Arts section – five times, one of which was on the print cover, two of which were on the front of the online section. I was published three times in The Boston Globe, once in The Chicago Tribune, and multiple times in Playbill, TheaterMania, BroadwayWorld, The Berkshire Eagle, The Albany Times-Union, and a host of other large press outlets. My overall byline list grew significantly in a short time. My mom, bless her, bought five copies of that NYT issue for our family and gave others to our friends.
Because my WTF schedule afforded me some flexibility, I was also able to take freelance gigs at three other theaters in the area:
Production photography for The Cake (starring Debra Jo Rupp, currently transferring to The Geffen Theatre in Los Angeles) and Typhoid Mary at Barrington Stage
Headshots for

WAM

Theatre
Production photos for a show directed by a UMass director I've worked with before and will be working with again in the fall.

My client portfolio – which, I am very proud to say, currently includes fifteen performing arts organizations! – now features four of the five principal theaters of the Berkshires.
I had really missed being in a managerial role (which was one of my favorite parts of Smith, being Photo Editor at The Sophian for two years), but this role gave me two interns that I got to train in photography and Photoshop. In the first week, I helped them set their own learning goals for the summer, and it wasn't long before they were creating their own independent projects documenting life at the Festival. It was incredibly rewarding to see them grow over the course of the summer. My intern Joseph was actually the one who put together the amazing video at the bottom of this entry!

Really, everything was a dream. I did the production photography for world-premiere Main Stage, Nikos, and developmental shows, including two NYT Critic's Picks. I worked with movie stars. I worked with TV stars. I worked with Broadway royalty. I was the first person to photograph (the current, nearly-finalized version of) a musical with three Elphabas – a musical I personally saw six times. I photographed shows at one in the morning. I photographed midnight cabarets in a former church where I sang along to Tina Turner with Rachel Tucker and Rihanna with Eden Espinosa.
I fulfilled an abundance of Photoshop requests that grew my abilities in ways I hadn't known were possible before. I developed my skills with a special form of focus stacking I call grafting – using Photoshop to transplant a face onto another head, like when I needed to put a smile on top of a neutral face. I got to show off my portrait retouching skills and restart my old digital studio headshot business, Best Face Forward. I did a portrait shoot with two Broadway legends.
I shot our red-carpet events, our gala dinners, our meet-and-greets, our panels, our talkbacks, our department photos. I taught my intern Sarah how to coordinate a group photo of 70 people in a small space without a megaphone or ladder. I learned very quickly the quirks of the Festival's brand guidelines and how to best shoot within them while maintaining my own visual style, often through one-on-one photo selection sessions with the Artistic Director. I turned around hundreds of photos every week, often late at night.
It is rare to find a position that allows for this much theatre-specific photography work in one location in such a concentrated amount of time, but I was very fortunate. I've joked in the past that every internship I've had before has been leading up to every other internship in sequence, in a one-plus-one-plus-one-equals-three kind of way. (Funnily enough, the first Equity show I ever shot, Seminar, was written by Theresa Rebeck – who also wrote one of our 2018 shows at Williamstown!) NCT was 100 percent theatre and maybe 40 percent photography. The Daily was 100 percent photography and maybe 30 percent theatre. Idyllwild was 100 percent photography and arts, but mostly not theatre. This job was 100 percent photography, 100 percent theatre. And I loved every second of it.

Whereas at my two previous summer jobs, I was posting work on Instagram as much as I could, I decided this summer (and am continuing it) that I was going to take a mostly-hiatus from it to stay present at Williamstown rather than whatever my friends elsewhere were doing. I'm starting up this blog for, honestly, the same reason I see other photographers do, and for the same reason I started my Instagram in the first place – to establish a professional-but-personal web presence, to have a secondary space to show off both portfolio work and not-quite-portfolio work that I still enjoy. I imagine this blog will be updated less frequently than my Instagram normally is, but I value the space to actually share and explain what I'm up to in a longform way. Now that I have room for it, I'll probably post some throwbacks to previous jobs and internships, too.
Anyway, Williamstown was incredible. Watch this space for more updates and work from this amazing summer!